Global Business Mentors on Tap
Wherever you are in the world, wherever you're going in the world,
SAND TRACKS global mentors are here to help.
Online mentoring for less than $90 a month.
Some of our Mentors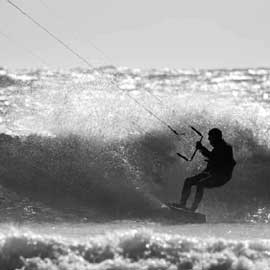 Marcus Eikeland
Norway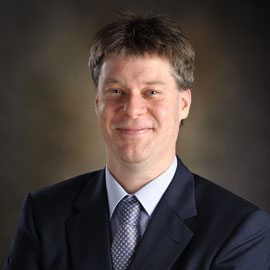 Dean Dobson
Asia & Australia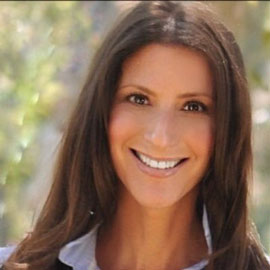 Tami Holzman
Los Angeles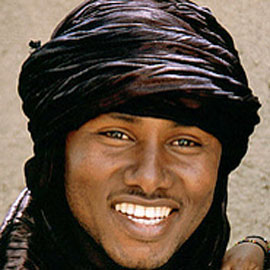 Souleymane Icha
Niger & Dubai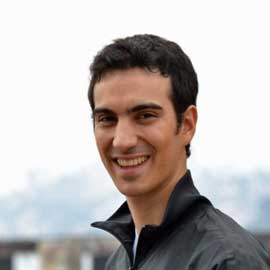 Sebastian Cerone
Argentina & Poland
20+ Globally Experienced Business Mentors
At your Fingertips
Having built many global businesses and mentored over 1,000 startups our team is here to help you learn just-in-time and make faster progress. For less than $100 per month you can tap into this deep experience to help guide and accelerate your startup.
* Special introductory price paid quarterly
IT'S TIME
There is never a better time to clear your head and focus than right now. When your reflecting on the year gone and planning a better year ahead. Make this the year you reach out, tap into world-class assistance and accelerate faster than ever - perfect timing.
EXPERIENCED ENTREPRENEURS
The Sand Tracks team of startup mentors are exceptional entrepreneurs with extensive experience. All of them run their own businesses, have created their own business, and have learned the hard way. Many of them creating truly innovative and standout businesses.
CONTEMPORARY EXPERTISE
There are no 'Yesterdays Heroes' here. Every one of our mentors is still actively engaged in building modern tech-enabled businesses. Its in our blood. So you're learning contemporary business building techniques not 20th century relics. We're on top of the latest technologies and techniques too, like IoT, VR, AI and social media marketing.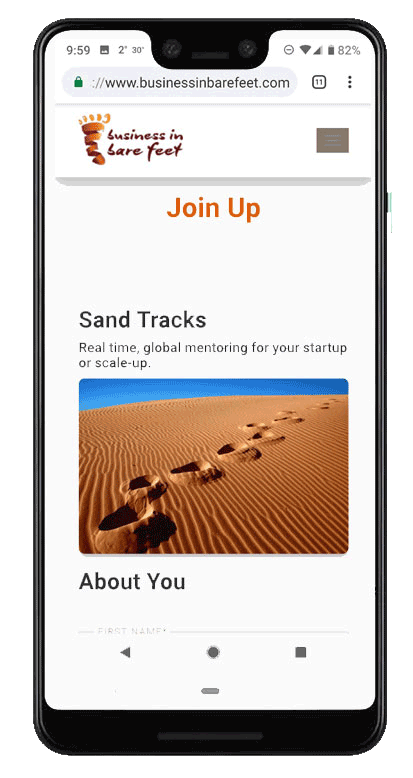 INCREDIBLY AFFORDABLE
Sand Tracks is designed to make mentoring available to every startup founder. We didn't want money to get in the way. Which is why we've built a group based mentoring platform. Not only do you get a great intro price but its also locked in for the life of your subscription.
IDEAL FOR REMOTE FOUNDERS
The Sand Tracks team has traveled over 100 countries meeting thousands of potentially great entrepreneurs. Yet access to local world class mentors in many towns and cities is virtually non-existent. So we specifically designed Sand Tracks for remote and regional founders.
TAKE ACTION
Knowing the theory is one thing, putting it into action is another thing. We all get caught up in the forest and trees syndrome, but doing something about it to keep the momentum is the key. Make your business a standout, overtake the others, make a real difference to the world.
We've Worked With Small And Large Companies,
With Great Success










Hundreds of companies are thrilled with the results
"As an entrepreneur finding my feet in the startup world, Mark was pivotal in paving my current direction. His recent mentoring night on Information Memorandums, was extremely eye opening and hugely beneficial to understanding what the path ahead will look like. I will continue to use Business In Bare Feet to drive my business and certainly will recommend Mark to anyone looking at turning their business dreams into reality."

Athol Hann
Founder - AtholTech
What You Can Expect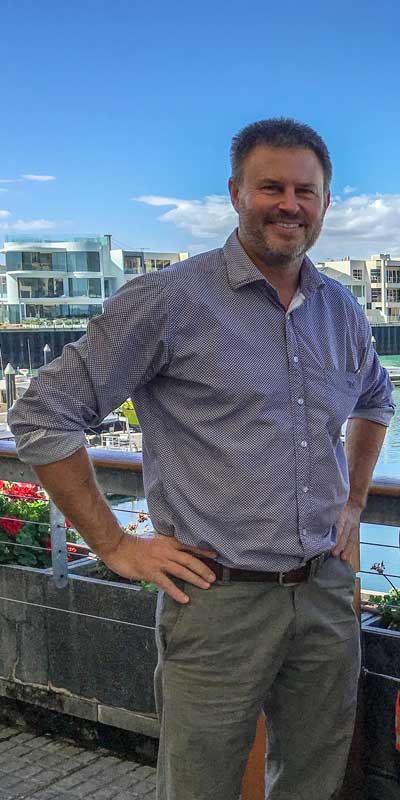 Sign up NOW!
Once you sign up to the Sand Track Club we are able to start our administrative process and onboard you. It's quite simple to do, just click here.
Install Slack
With the admin completed, and subscription started, we'll send you an invitation to our private group on Slack. Go ahead and install the Slack application on every device you think you'll use. Then enrol yourself into the Sand Tracks workspace.
First 100 Days eBook
Set aside 3 hours to read your free eBook 'The First 100 Days' detailing the keys to your first 'Quarterly Execution Plan'. You are able to download the book from the workspace in pdf format.
Become Focused
Its now time to change gears and start becoming a focussed, effective entrepreneur. Focus is the key to gaining the most from the experience now available to you. Knowing what your immediate goals are allows you to achieve them easier with concentrated effort. In today's hyper competitive business world having a sharp, clear understanding of your uniqueness can mean the difference between winning or struggling. So clear the inbox and prepare to focus.
Prepare To Be Challenged
One of the signs of a successful entrepreneur in the making is their ability to understand and articulate everything in their business. Your mentor team is going to ask you deep and probing questions so prepare to be questioned & challenged. Often its the deeper thinking & questioning that gives way to amazing discoveries.
Ask Questions. Ask for Help.
The key to a real entrepreneur's success is not about copying someone else's formulae. It is directly related however to thinking deeper, testing smarter and going further than others. Learning to ask for help can be a challenge for some. Learning to ask smart questions is an even harder skill to master. Luckily Sand Tracks is a safe place to practice.
Put it Out There
There is nothing worse than getting stuck with thoughts circling in your head going nowhere. We want to avoid you freezing up in indecision. Be prepared to let go a little and share your thoughts and fears. Put it out there. Its worth remembering that every one of our Mentors have gone through periods of exactly the same thing on their journeys.
Celebrate Your Wins
Successful business is a long game played in short rounds. And we want to hear of your wins. Your first customer, your first sale, your first million dollars, your first MVP. It may creep up on you but we all want to share in the emotion of success with you.